Contents
What is Travel Hacking
Challenges faced by immigrants for Travel Hacking
Pre-hacking steps
Tips to increase credit score
Apply Credit Cards for Free Flights
Hacks in between of applying credit cards
Apply Credit Cards for Free Stays
Apply Credit Cards for Zero Foreign Transaction Charges
How to get free Travel Credit
Post Hacking steps
Canadian Travel Hacking Resources
What is Travel Hacking
Travel Hacking is the art of applying for travel credit cards, travel deals, following all  social media channels of travel websites and blogs and browsing manually through countless webpages to find the best deals and even free stays and flight tickets. It needs a lot of dedication and discipline but thanks to some awesome travel hacking bloggers this information is now available for free.
Challenges faced by Canadian immigrants for Travel Hacking
Travel Hacking is a North American concept per se. Banking sector is extra generous and liberal in USA. In Canada we get hardly any deals as lucrative as USA. To top it the Canadian immigrant is not aware about  Travel Hacking and is completely ignorant of it

Canadian Banking sector is old school and extremely cautious when giving out credit to immigrants. Banks rank how good its customer is regarding borrowing money depending on their residency status in Canada. Closed Work Permit won't be given credit of more than 1000$. Permanent residency is much better but still citizens are given the highest ranking (obviously, just like any other country). When I was new in Canada I was jealous of the generous credit which my American counterparts enjoyed but slowly I came to realize that it was this style of Banking which actually saved Canada during the American recession. It fills me with pride that I worked for 4+ years serving the Canadian Banks.  

Credit history has a huge impact on credit rating and it takes at least 3 years to build it for banks to view you as a favorable candidate to give large credit.

Lack of resources as compared to USA

Myths amongst immigrant that Banks will charge heavily or about hidden charges 

Relevant Ads carefully curated for you
Pre-hacking steps
Many immigrants feel that its not necessary to apply credit cards. But then they soon realize that this is capitalist North American. The financial system is designed in such a way that you are almost forced to possess and regularly use your credit card. Bank of Nova Scotia has a program called as 'Start right program'. This gives them a 500-1000$ Credit card. In most cases it is a 'Secured Credit Card' which means you need to make a deposit of the amount of credit you are entitled to. But it is excellent to start building your credit history.

The biggest advantage of opening a chequing account in Scotiabank is that you get access to the Global ATM Alliance. It is a consortium of banks all around the world such that you can withdraw local currency without being charged the expensive international ATM access fees which can be even 5$ per transaction .
In about 3 months you can start applying for your first 'real' Credit Card. Walk over to Sears to buy one of those heavy winter jackets and apply Sears Chase Master Card. This is an excellent credit card to start with. The biggest advantage is that it is one of the few credit cards which has zero foreign transaction fees. So you can use it each time you cross over to Niagara and say that "Niagara Falls view is much better from Canadian side" :P. This card gives you 1 Sears point per dollar spent. 100 Sears points = 1 $ and you get bonus points when you shop at Sears. You can redeem only at Sears itself but the advantage is Sears is a huge retailer and stocks everything. Don't to use it at Sears Travel kiosks or online since they charge you per booking. In 2015 noone goes to an actual travel agent. Sears is also liberal in giving upto 5000$ credit. Similarly Walmart, The Bay, Shell etc have their own credit cards. 

It is mandatory to have chequing account from one of the top 5 banks.   

President's Choice is one of the financial institutions which caters to immigrants. They have excellent offers on their banking accounts and credit cards.

Sign into at least Aeroplan, Best Western and Marriott so you can transfer points once you get your credit cards. Aeroplan is the frequent flier program of Air Canada. 

Golden rule is ofcourse to make all payments on time. Missing even your mobile bill can have an adverse effect on your credit score. 

Check your credit card score. One time it is free. You can follow steps from Equifax website and filling out this form or call Equifax Customer Care

Most important tip

 which no one tells you is that regularly update Equifax with your SIN #. Your SIN # changes each time with your residency status. However if you do not update your SIN# then the banks still perceive you as if you are on your older residency status like work permit which is much less favorable. Your SIN # has a particular format by which financial institutions know your residency status. You also need to update your address each time and as immigrants we do move a lot in the first few years (especially those old apartments :P). You need to send Equifax a letter with the changes and proof like the good old days.   

You can buy Equifax membership. Its worth it and you getting additional benefits like fraud protection etc.

From the free credit report you will come to know about your negative history (late or missed payments ). If you think that it was incorrect because of error from the company which has reported it then you should immediately call Equifax Customer care. With immigrants it is sometimes common because we tend to change address, apply different utility services.

Apply MBNA Platinum Plus credit card. This is probably the only Platinum card that is easily approved for an immigrant even on Closed work permit. The only reason you should apply is that it covers for car insurance globally and you save HUGE on it. I used it even in Jamaica
Apply only relevant credit cards
Tips to increase credit score
One of the pre requisite for Travel Hacking is an excellent Credit Score (More than 700). Since you would be applying for premium credit cards they tend to have higher criteria. There is very high chance that your score is much less. You should set yourself a 3-6 month target to increase it.

Clear all your debt immediately

Spend about 30-50% of your credit limit each month rather than not using at all.

Be proactive in payments. Even if you are paying higher than you are spending it is fine.

Dont apply any utility connection, open bank account or close existing credit cards. Each credit check request further lowers your score.

Call existing credit card companies and increase your credit limit.

Add your spouse as a supplementary card holder or even your friend/relative as an authorized user. Needless to say choose a person who already has excellent credit score.
Travel hacking takes a lot of patience browsing and talking with customer care, but at the end its worth it
Apply Credit Cards for Free Flights
Generally for every travel program, 100 travel reward points = 1 $ travel credit which can be redeemed for that program only.

Apply only those credit cards which waive off first year of fees.

Now the fun (but tiring) part begins. First and foremost is to apply for American Express (Amex) Gold Card. This gives you anywhere between 10,000 to 40,000 Travel points. Please send me your email from Contact us page email me at info@indiaketravelcouple.com. I will send you an invite. This ways you get the best offer which Amex is promoting and I get 10000 Amex points :). Link your Aeroplan number when you fill the application and enjoy transfer of 1:1 points between Amex rewards and Aeroplan. 
Apply for other credit cards like BMO World Elite MasterCard and TD Aeroplan Visa Infinite Card. These cards need a high credit score and you can apply them after 3 months of applying previous card. Apply from this link. Again requesting not to apply Amex Cards from this link. If I am unable to match the offer then I will never ask you to apply from my link. 

Apply the best travel credit card which the bank where you have your chequing account has to offer. Use your negotiation skills. I have an account for 4 years with Scotiabank. I booked an appointment with banking officer rather than walking towards the teller. I negotiated for Scotia Amex Card with 20,000 sign up bonus and first year annual fee waived.  Normally Scotiabank never waives off fee from this card and sign up bonus is 15,000. Its much easier to negotiate in the bank where you have a good history. Usually the premium travel cards which each bank offers needs a high credit score and since you might have already applied a few cards your score might have dipped. That is the exact reason why you should apply from the bank where you had an account for a long time. Each bank has its own internal credit rating where they rate you like "A", "B", "C" etc and don't refer to your Equifax or TransUnion score. Always apply last for the card from your main bank. 

Relevant Ads carefully curated for you
Hacks in between of applying credit cards
Now keep increasing credit limit of all your existing cards and adding supplementary users who have good history.

Keep checking non traditional Credit card merchants like Staples.ca for offers.

All premium credit cards have minimum spend but you can buy Best Buy gift card for yourself which has no expiry.  
Apply Credit Cards for Free Stays
Again wait for 2-3 months.

Apply Chase Marriott Rewards Premier Visa from the same link

Apply MBNA Best Western Rewards MasterCard again from the same link. Together these 2 credit cards will give you 5-7 free rooms (depending on the category of room you choose) without paying a single cent. 
Apply Credit Cards for Zero Foreign Currency Transaction Charges
2.5% is the standard Foreign Currency Transaction Charges for all credit cards. This tax itself amounts to a 3 digit sum for longer trips. Apply for credit cards which waive off this 2.5 %. The cards which waive off this charge are –
Chase Marriott Rewards Premier Visa which you applied for free stays 

Sears Master Card which was recommended as one of the first credit cards to apply when you are new in Canada. 

This underdog is super. Not only do you get Amazon credit (generally 20$ on signup) but also forex fees are waived. Apply it on from this link
Never loose an opportunity to earn some free travel credit
How to get free Travel Credit
Post Hacking steps
Set reminders in Google calendars for Credit card expiry cancellation 3 weeks before date

Start Applying your visas and sometimes it takes about 2-3 months just to book an appointment.

Get actual travel insurance copies which has your name and policy and coverage. You need this to apply for Europe visa

Remember most premium cards also give you lots of other benefits like car rental and emergency medical insurance. Also each credit card has tie up with different retailers where you get upto 5X bonus points. Use each card wisely.

Use your immigrant marketing and networking skills. Tell all your friends that to charge all of their major expenses on your credit card (especially flight and hotel bookings). At least for the minimum spend you have to do this

MBNA Cards have the worse interest rates and customer support. Use only for car rental insurance and first transaction on Best Western
Your dream of traveling for free will slowly but surely be a reality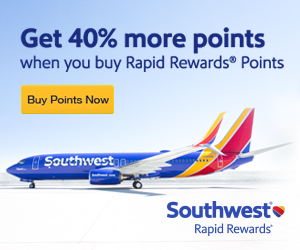 Relevant Ads carefully curated for you
Canadian Travel Hacking Resources
Do share the life hacking you have done as a landed immigrant in Canada. We would love to read it.
Note: This post contains Affiliate links & Ads. You can read our disclosure here regarding all links and images.